Tattoo of the Day
05.22.18
From Adobe:
Learn how to apply an image to a person in a photo so that it looks like a convincing tattoo.
Start from scratch, or download practice files [https://adobe.ly/2vtyG5E] for a head start. Steps below:
Prep your project
For this project, you'll need two images: One of a tattoo graphic and one of a person who will model the tattoo.
1. Open tattoo-composite.psd.
2. Choose File – Place (Embedded or Linked), select tattoo.png.
3. Move the tattoo layer above the model photo layer.
4. Move, scale, or rotate the tattoo so that it's roughly in the position you want it over the model. Press Return (or Enter) to place the image.
5. In the Layers panel, right-click on the tattoo layer and choose Convert to Smart Object so that future edits are non-destructive.
Create the tattoo composite
1. In the Layers panel, select the tattoo layer. Set the Blend Mode to Multiply and reduce the layer opacity to 80%.
2. Click the Add layer mask icon, select the Brush tool and paint with black to mask unwanted areas of the tattoo. Tip: Modify Brush size and hardness from the Options panel as needed, or increase and decrease the size of your brush quickly with the bracket keys.
3. Create a realistic lighting effect on the tattoo: With the mask still selected, set the brush opacity and color, then paint over the part of the image you want to highlight. Tip: In this example, the brush is black and opacity is 10% to paint over the white area of the mask.
4. In the Layers panel, click the Link icon to unlink the tattoo image from its mask, and then click the tattoo thumbnail to select it. This lets you edit the graphic independently from the mask.
5. Choose Edit – Transform – Warp. Drag the grid and grid handles to warp the image to the shape of the model's body. Press Return (or Enter) when you're done.
6. Choose Filter – Blur – Gaussian Blur. Adjust the radius to create a subtle effect that will help unify the tattoo with the model's skin.
7. Choose File – Save As to save your image.
That's it! Visit Adobe's Photoshop Tutorials page to learn more: https://adobe.ly/2wmhivZ
05.21.18
Depiction Tattoo Gallery recently uploaded a set of great tattoos. Check them out if you missed them in the constantly updating tattoo gallery.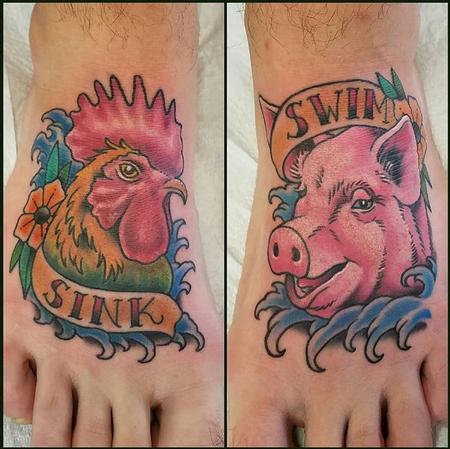 Sink or Swim tattoo by John Clark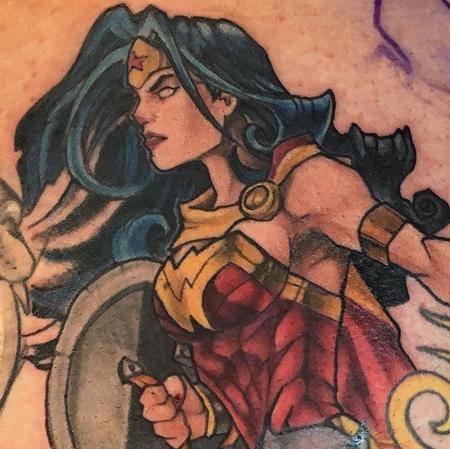 Wonder Woman Tattoo by Kelly Gormley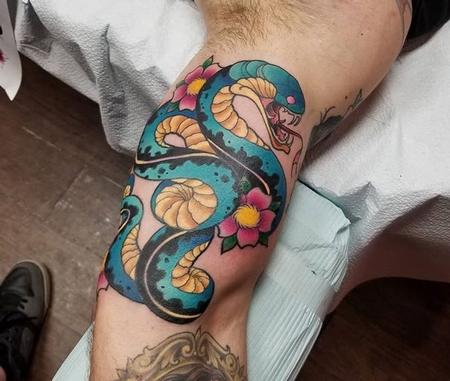 Snake Tattoo by Jason Mims
Depiction Tattoo Gallery's address is 4001 W. Green Oaks BLVD. Suite 221,Arlington, TX 76016 and phone number is (817) 563-2800
Hey everyone, I will be working at this years Titanic Tattoo Convention in Belfast, Northern Ireland. The convention will be held in the Titanic Building that was purposed build to show the history of the RMS Titanic. This will be my first time working at the convention and I'm looking forward to it as in past years I've attended as a visitor it has been great.
It will be held from the 27th-29th of July. If you are in the area and would like to get tattooed by myself go to my website and fill out the contact form. My website is www.tattoosbygeorge.com
Or if you are just visiting Belfast at the time come check the convention out and say hello. I will be with the studio I work with Belfast Tattoo Collective.
Hope to see ya there.

Award winning tattoo artist and Owner of Lucky Bamboo Tattoo is now opening his books to new clientele this summer. So here is your chance to get on the books with a genuine artist who creates one-of-a-kind pieces. If you are wanting an artist to take the reigns and give you piece of art you won't see replicated anywhere else, then Jared would be your perfect fit.
Give the shop a call at 801-497-9700 for more details and information.
You can also fill out a Contact Form and we will get back to you as soon as possible.
You can also check out his Bio Here.
and some of his work Here.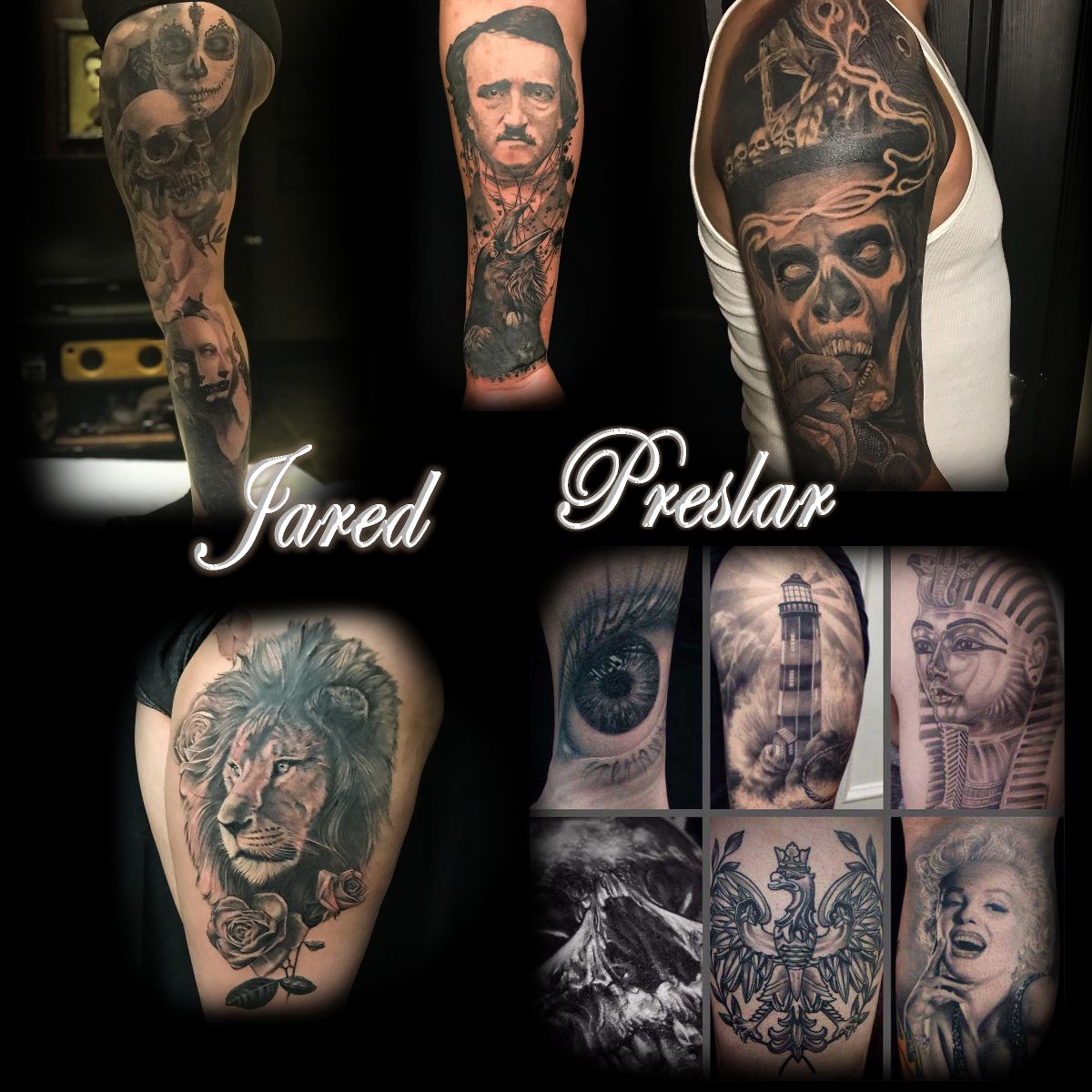 BRANDON DAVENPORT has been tattooing for 16 yrs. He currently works at Kingpin Tattoos in Ft.Hood, TX. Brandon has over 60 awards to his name and specializes in Japanese, New School, and biomechanical tattooing styles.
The days that Brandon will be guest spotting are:
June 7th- June 9th
June 21st- June 24th
July 6th- July 8th
July 19th- July 22nd
August 9th- August 12th
For bookings, please contact Brandon at: brandontattooworks@gmail.com